Munivestor is reinventing the $4 trillion municipal bond market to create better access to capital for people and cities. Using a combination of modern technologies, Munivestor allows cities to digitize municipal bonds, tokenize public real estate, and monetize climate data at a substantially lower cost than the existing marketplace. Cities can also engage directly with investors of all sizes and allow small investors to invest in projects. Our mission is to facilitate better access to capital in the name of creating better communities. Imagine solar powered cities of the future with equitable economic opportunities, green homes, clean air, clean water, clean transportation, and more. Munivestor aims to make this possible by empowering people of all demographics access to the municipal securities market.
Damon Burns - Founder/CEO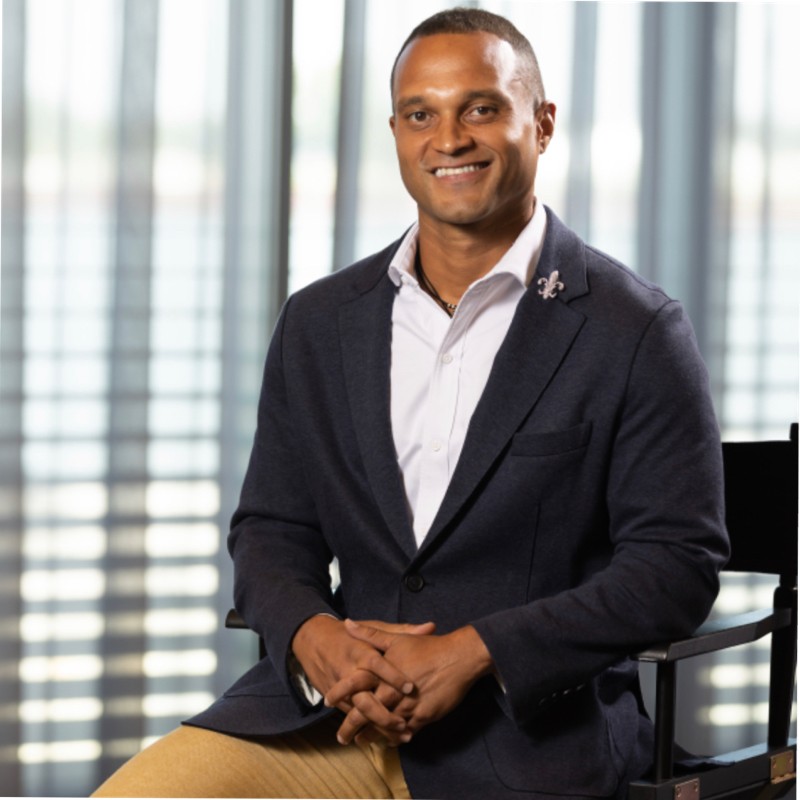 Damon Burns is a New Orleans native with nearly 20 years of executive leadership, entrepreneurship, and finance experience spanning the areas of capital markets, sustainable municipal finance, community development, and financial technology. Since 2016 he has served as Chief Executive Officer of Finance New Orleans, a quasi-governmental green financial institution founded by the City of New Orleans in 1978 to invest in affordable housing and infrastructure projects. Finance New Orleans encountered significant financial and operating challenges after Hurricane Katrina and the Great Recession that precipitated a 90% decline in its $400 million asset base almost overnight. Burns has helped reestablish FNO as a key stimulator of economic growth in New Orleans. The goal of FNO's new vision is to facilitate $1 billion of community investment in New Orleans over the next 10 years. FNO began launching sustainability focused programs in 2020 and has since supported over $100 million in sustainable construction projects with a $500 million pipeline of housing and infrastructure projects awaiting execution.
In 2012, he founded Munivestor as a direct investment platform for cities to access the municipal bond market. Munivestor's first iteration included a customer base of municipalities, commercial banks and asset managers. Leveraging his experience as an executive leader, banker and entrepreneur, Munivestor is being relaunched with fresh resources to reinvent the $4 trillion municipal bond market.
Contact Us for a Demo
Our team will contact you soon!